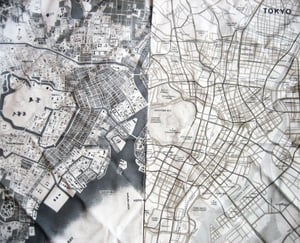 $

12.00
this is one of the series of maps on cotton cloth from muji.
available in either the old edo (former tokyo) era historical map, or current tokyo. please chose edo, tokyo, or both (and get one of each) from the drop down menu.
there is also 1 more available cloth in this series, which is not pictured, of a map of current kyoto.
53 cm square, 100% cotton. hemmed to you can easily use it at a small handkerchief, napkin, or wrapping cloth.